Do you ever dream of getting soft and luscious lip plumping products like Kylie Jenner? I'm sure we all do. But how can you achieve them? That's the magic of cosmetic products called lip plumpers. There are various lip plumping products available in the market but you need to be careful while choosing the right one for yourself. 
Not all brands are trustworthy when it comes to the most effective lip plumping products. You don't want to apply something new on your lips and end up feeling itchy and a burning sensation throughout the day.
The best lip plumping products are those that include beneficial ingredients like hyaluronic acid and collagen.
If you want to know more about the best natural lip plumping products that actually work and how they work, read along. We're going to talk about some of the best brands when it comes to lip products of this kind.
What are lip plumping products?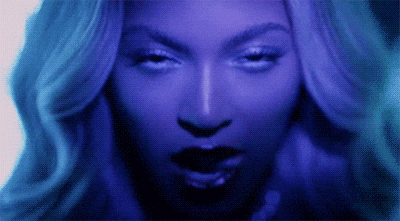 The most effective lip plumping products are the ones that make your lips appear fuller and plumper, by increasing the blood flow in your lips. Therefore, when you apply a lip plumping product, you may experience a tingly sensation for a short period due to the presence of plumping chemicals.
However, if this feeling persists for long, there's some issue with the product. You should always do a patch test before you apply a new product on yourself, to avoid harmful reactions to your skin.
Best lip plumping products available in India
1. NYX Plump-it Up Lip Plumper
This might sting hard when it is applied for the first time but it cools out after some time and your lips end up looking as plump as they are capable of being. It has a very even and creamy consistency, that looks gorgeous on the lips and makes them appear luscious and smooth.
This is one of the best lip plumping products available and has five different shades, each one is an ode to different celebrities like Scarlet Johansson, Angelina Jolie, etc. If you want to look your best for a social day and your lips need some plumping up, this one's going to work just fine.
2. Dior Addict Lip Maximizer
There's a reason why makeup junkies can go on and on about how amazing Dior products are. When it comes to the best lip plumping products that actually work, you can't miss out on this absolute delight that's going to transform your lips instantly and make them look like a dream.
The best part about this product is that it doesn't cause any burning or itching when you apply it and lasts for a long time, without the need for reapplication. What could be better than a lip product that doesn't need to be touched up again and again?
Hard to think for sure. We recommend this product since it's one of the most effective lip plumping products available in the market right now. Order yours as soon as you can!
3. Lakme Absolute Plump & Shine Lip Gloss
This one currently falls under the basic lip plumping products that give a lovely shine when applied to the lips. Lakme is a brand that's affordable and trustworthy at the same time. This is the reason why millions of people swear by this brand.
The best thing about this is, it's tested by dermatologists and gives an extremely light and smooth finish that makes the lips look fuller and shinier. It also had 3D gloss properties that make it a must-have for dewy and glowy makeup looks.
4. Deborah Milano Volume and Colour Lip Plumper
This long-lasting formula is going to be perfect for you if you're a beginner and don't want to spend much. You need affordable lip plumping products that actually work and this is surely one of them. It has a non-greasy consistency and glides on the lips, giving it a smooth and juicy appearance, perfect for events and parties.
The shades available are not too many but go well with most skin tones and compliment any sort of look. If you want to add an oomph factor to your otherwise casual look, you can try out this product to feel like a pout queen.
5. Fullips Lip Enhancer Device
The increasing demand for lip plumping devices in recent times is because of their ability to enhance the lips in no time. The effect is not long-lasting like other lip-plumping glosses and tints but these are quite portable and can be carried along for touch-ups.
Related: 5 Things To Consider Before You Buy Your Right Lipstick
The correct method of using this product is to hydrate your lips first and then place the device properly, before sucking on it multiple times. Pull the device out of your mouth at one go to notice the difference immediately.
Once you're done, you'll be able to apply any lipstick of your choice and flaunt your perfect pout as much as you want, for the next couple of hours.
6. Soap And Glory Sexy Mother Pucker Lip Gloss
The stingy feeling when you're done applying this lip plumping product marks the plumping of the lips as much as possible. The best part about this product is, it is available in a transparent shade as well as three other colored shades.
There's nothing to worry about the chemicals that cause the sting but if you're not comfortable with it, there are other options as well. Its transparent shade makes it one of the best lip plumping products found.
Conclusion
The products mentioned above are some of the best natural lip plumping products and you've got to try them out to find out which one suits you and your skin type the most.
Your match would also depend on how comfortable you would be with the chemicals used in these products. If the patch tests don't go well, try out other products that make no difference when they're on your skin.
Also, read: Know The Secret Behind The Shape Of Your Lips